Georgia Sea Grant Research and Student Symposium, May 7-8, 2020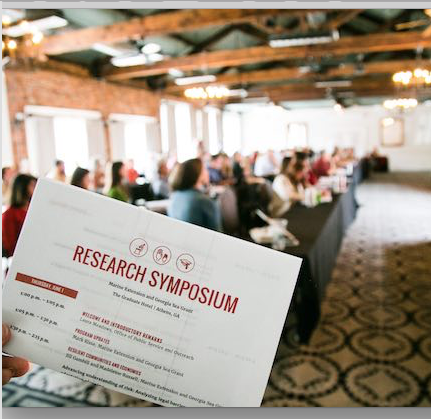 Please join us for our annual
Research and Student Symposium, May 7-8, 2020,
that will highlight cutting-edge research being conducted on Georgia's coastal and marine environments, facilitate interactions between the academic community and coastal managers, and provide professional development and networking opportunities for all participants. The event will also mark the 50th anniversary celebration of Marine Extension and Georgia Sea Grant.
Cost:
$50 for regular participants; $20 for STUDENTS only (discount taken in cart)
Location:
The DeSoto Hotel, Savannah GA

For Hotel Reservations:
Use the above link to book online or call 1-800-239-5118, Mon.–Fri., 9 am - 5 pm EST. Please note the 3-letter Group Code is: GNT and the cut-off date to make reservations under this Group rate is April 6, 2020.
Questions?
Contact Jordan Fleming at
jordanfleming25@uga.edu