Faculty / Staff 10 Block Meal Plan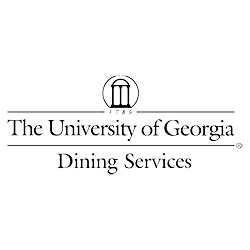 The Faculty/Staff 10-block meal plan allows you to eat 10 meals in any of the 5 UGA dining commons anytime the locations are open. The blocks do not expire and are non-refundable.
Your valid UGA ID card is required to access a dining common.
You must be a full time benefit eligible employee of UGA to purchase this plan. There is a $25 cancellation fee for ineligible submissions.

The meal plan will be available for use by noon of the following business day. Applicable sales tax will be added at checkout.

REFUND POLICY This is a non-refundable purchase. If we are unable to process your request because you are not a full time, benefits eligible employee, you will be charged a $25 non-refundable cancellation fee.